website: www.peerlessfpd.com
Our client Peerless Financial Products Distribution Ltd. (PFDPL) is involved in distribution of Life & General Insurance products as corporate agent. It also distributes mutual fund products. It is 100% subsidiary of The Peerless General Finance and Investment Co. Ltd.
PFPDL came to us with their need of connecting with their existing users and also reaching out to the new ones. They wanted a site to showcase their product offerings and it had to be mobile friendly. We did just that keeping in mind their legacy and, their customers.
PFPDL is now able to take request of their customers queries online and get in touch with them with desired resolution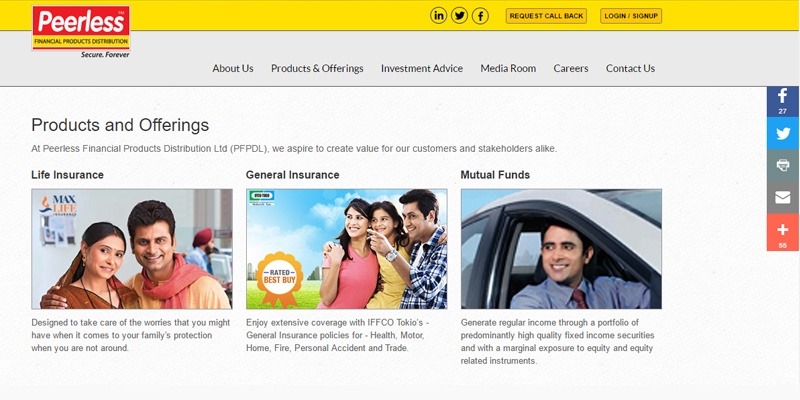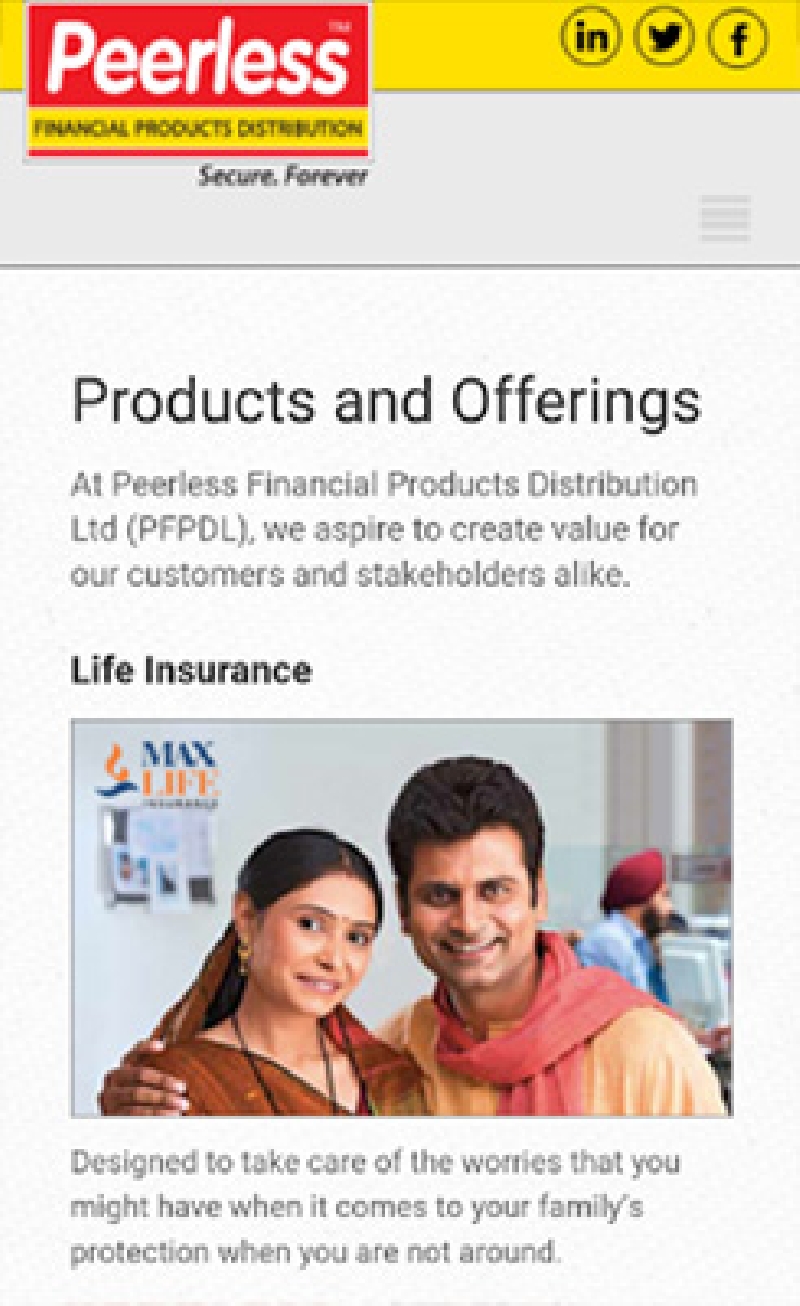 Customers are able to easily locate the branches and mediums to connect with them.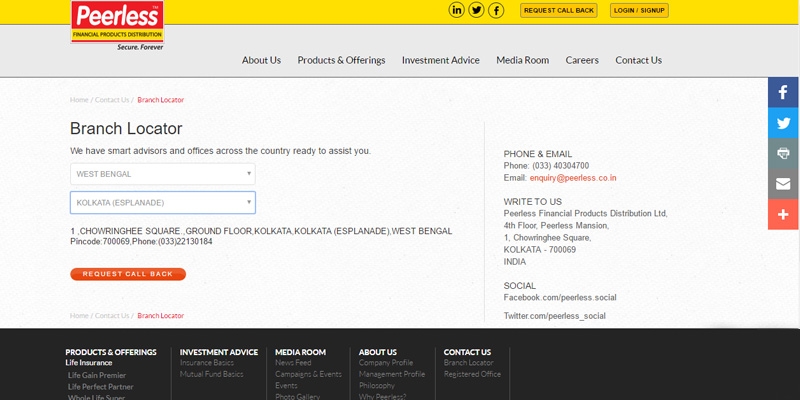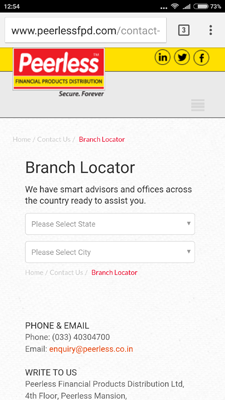 The customer portal also allows Peerless (PFPDL) to answer queries on their new products and target potential customers.
An easy and fast registration with social media accounts helps the customer to quickly register/login-in and connect with Peerless (PFPDL) staff.